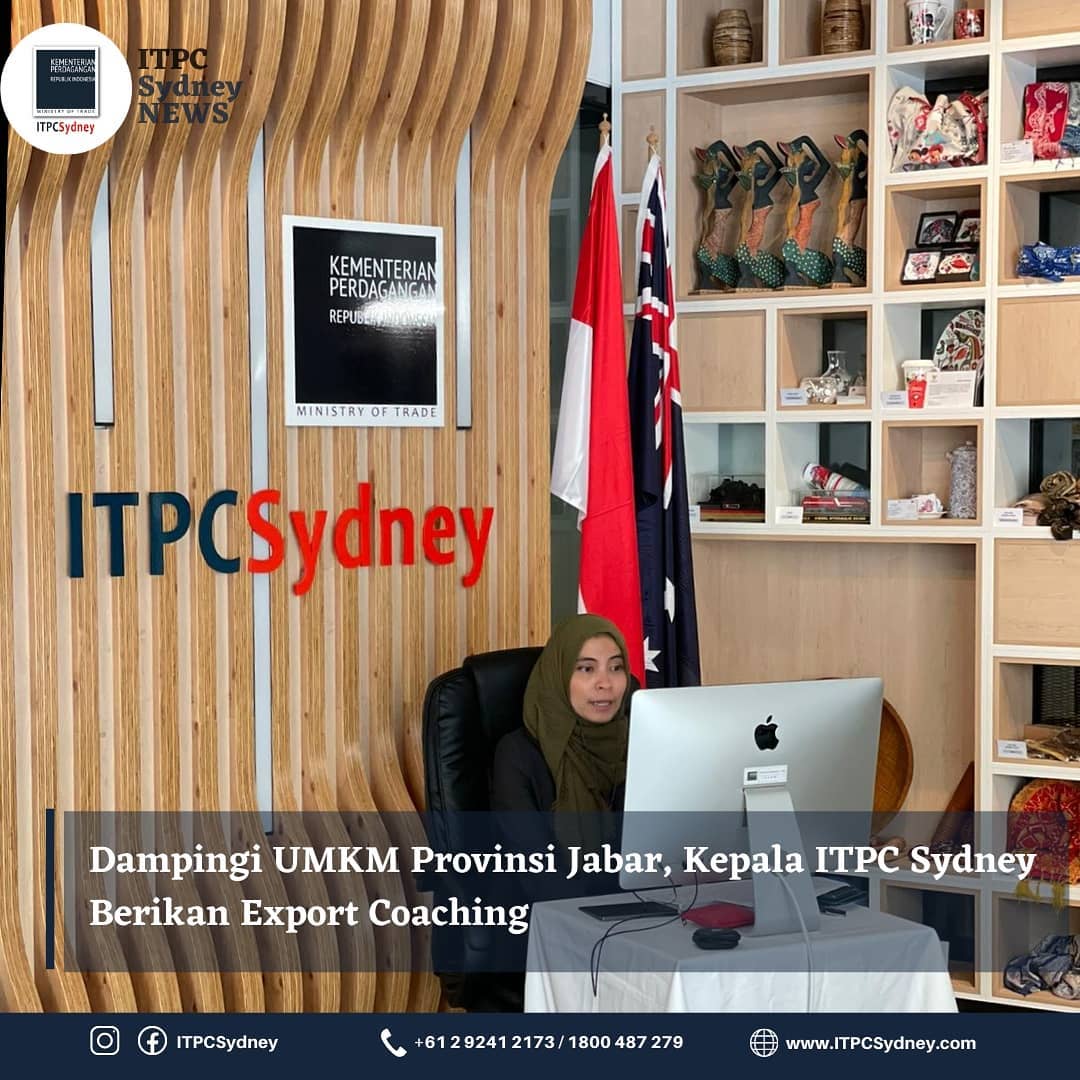 Accompanying SMEs in West Java Province, Director of ITPC Sydney Talk About Export Coaching
ITPC Sydney partners, IA-CEPA makes it easier for Indonesian products to be exported to Australia by eliminating import tariffs for thousands of Indonesian products.

In order to increase opportunities for Indonesian exporters to Australia, the Director of ITPC Sydney, Ayu Siti Maryam, facilitated mentoring for participants in the Export Coaching Program on Thursday, March 25, 2021.

The participants are SMEs with export potential products in Bandung. This event was organized by the Center for Export Education and Training g Indonesian Ministry of Trade in collaboration with the Industry and Trade Office of West Java Province.