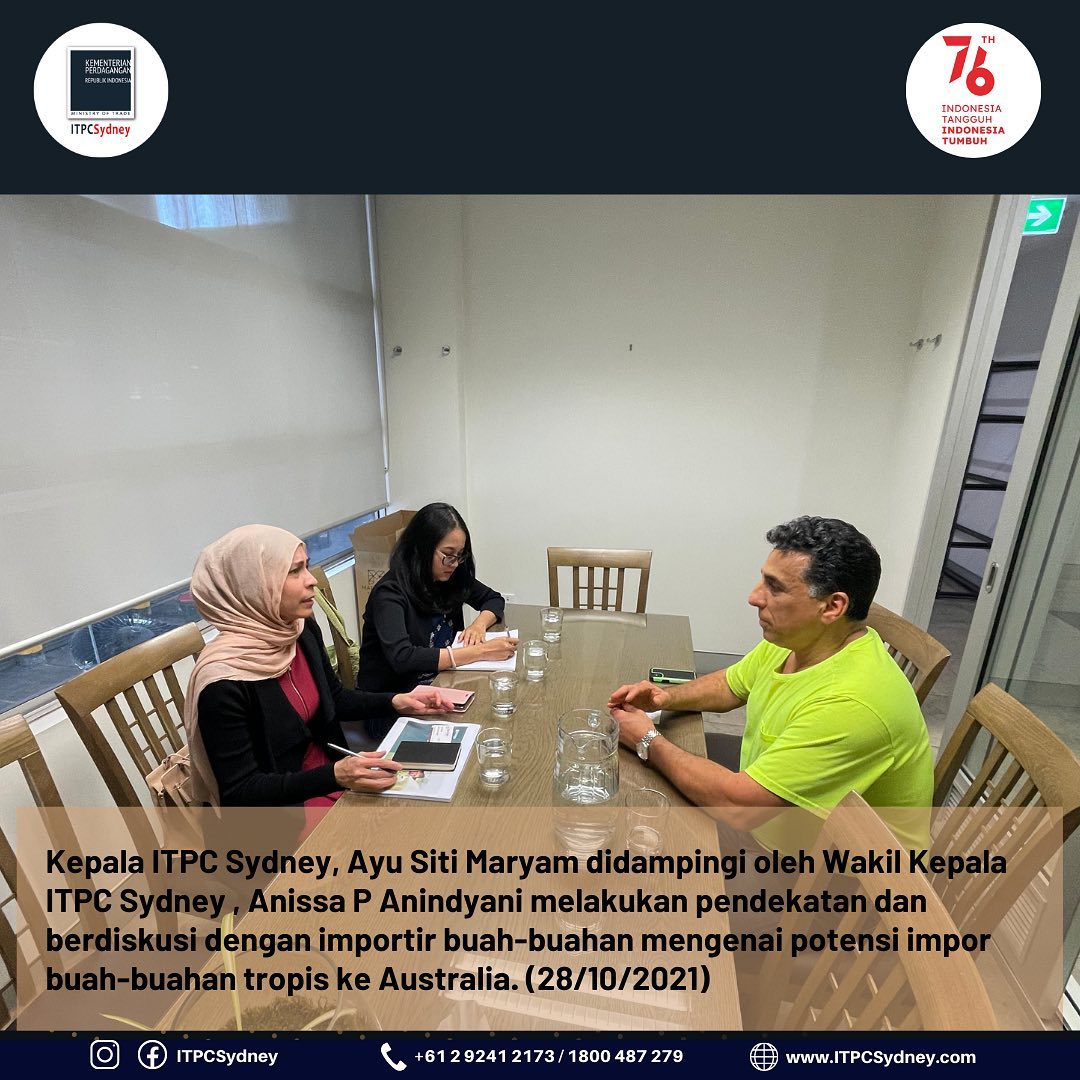 Discussion with fruit importers
ITPC Sydney News!
Hi ITPC Partners, in order to open up opportunities for access to the Indonesian fruit market to Australia, Director of ITPC Sydney, Ayu Siti Maryam accompanied by Deputy Director of ITPC Sydney, Anissa P Anindyani, visited one of the fruit importers in Sydney, Australia to approach and exploration of market opportunities for Indonesian fruit exports in Australia.
From the discussion, the CEO of TCFS Pty Ltd opened the opportunity to import several fruit products from Indonesia, namely coconut, mangosteen, salak, and frozen cassava.
What are you waiting for, ITPC Sydney followers who have fruit products such as coconut, mangosteen, salak, please send your company profile to our email at mail@itpcsydney.com, we will curate for prospective fruit exporters ready for export to Australia and we will arrange for a business matching with TCFS Pty Ltd!