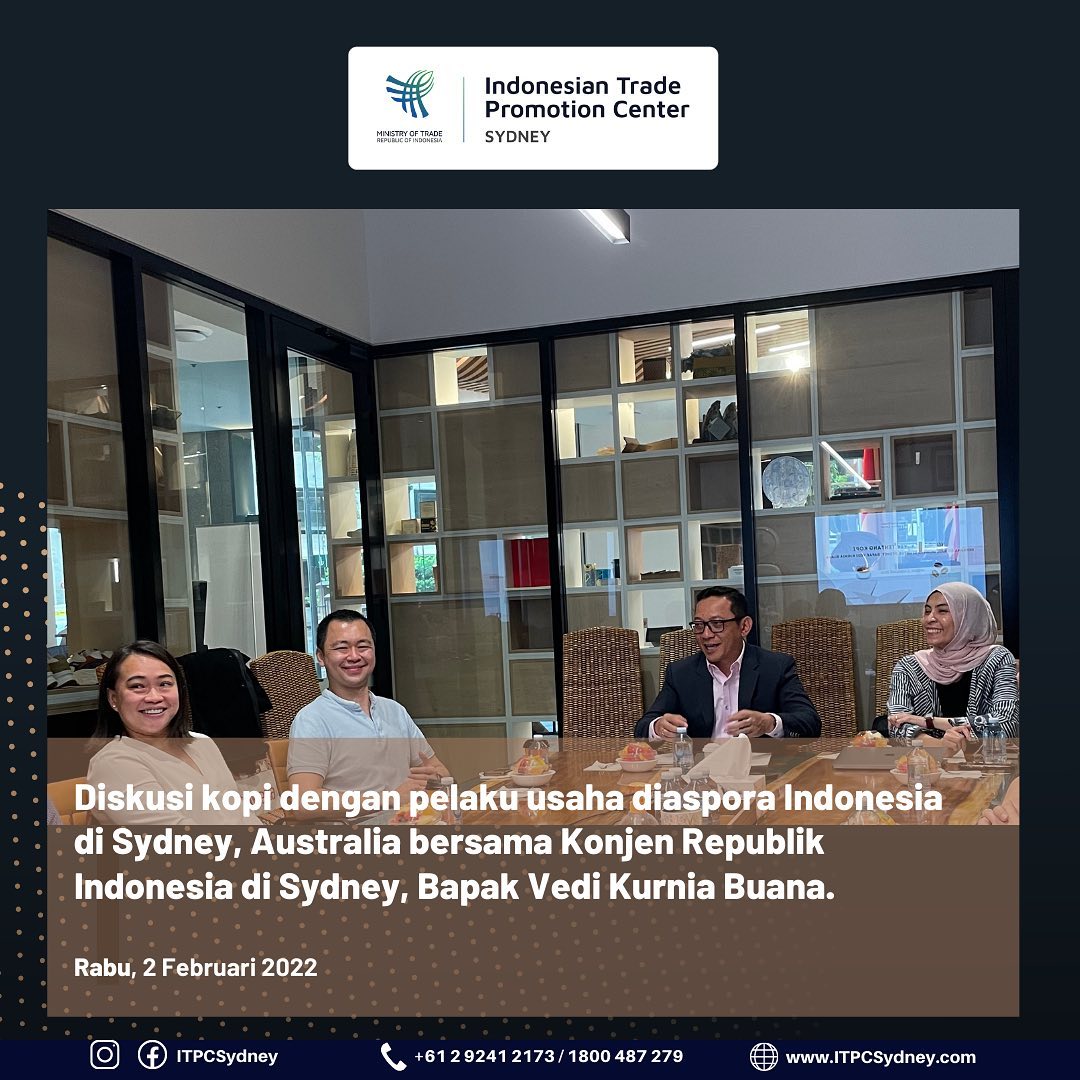 Coffee Discussion with the Indonesian Consul General in Sydney and Coffee Businesses in Australia
ITPC Sydney News.
Hi ITPC Partners, located at the ITPC Sydney office, coffee diaspora business actors had a fun discussion and chat about coffee. This talk show was attended by the Indonesian Consul General in Sydney, Mr. Vedi Kurnia Buana (2/2/2022).
This activity presents 5 business people including importers, roasters and cafe owners in Sydney who use coffee beans from Indonesia. Among them are Aslan Coffee, Opal Coffee, The Q Coffee, The Dutch Smuggler and Three Arrows Coffee.
This meeting discussed the strategy of promoting coffee beans from Indonesia in Australia, as a follow-up to the Indonesian Coffee Cupping event held at the end of last year.